Emergency Sale!
Prices updated 22, Nov. 2021
INM-D Preorder pricing is now:
All other prices below have been reduced as well.
Please contact me at flight (at) (this website url) to make a purchase, or via the contact page.
The eurorack Infernal Noise Machine (INM-E) are available for preorder again, for $666. Preorder meaning they are not built, but I have all the long-leadtime components in stock right now, and will build yours after the order is placed.

3 are now in stock, ready to go.

Plague Bearer (PB-1E) r4.2 module, $90 each. I have three assembled units and can build seven more.

SOLD OUT

(But I ordered parts to make more. I'll post a notice when it arrives.)
Kits! These have not been kitted yet, but all pieces are in stock. Please allow a week to throw everything together. They are full kits, with panel. Apparently I forgot to make web pages for them too… Here's a picture of the contents of the SoS-K: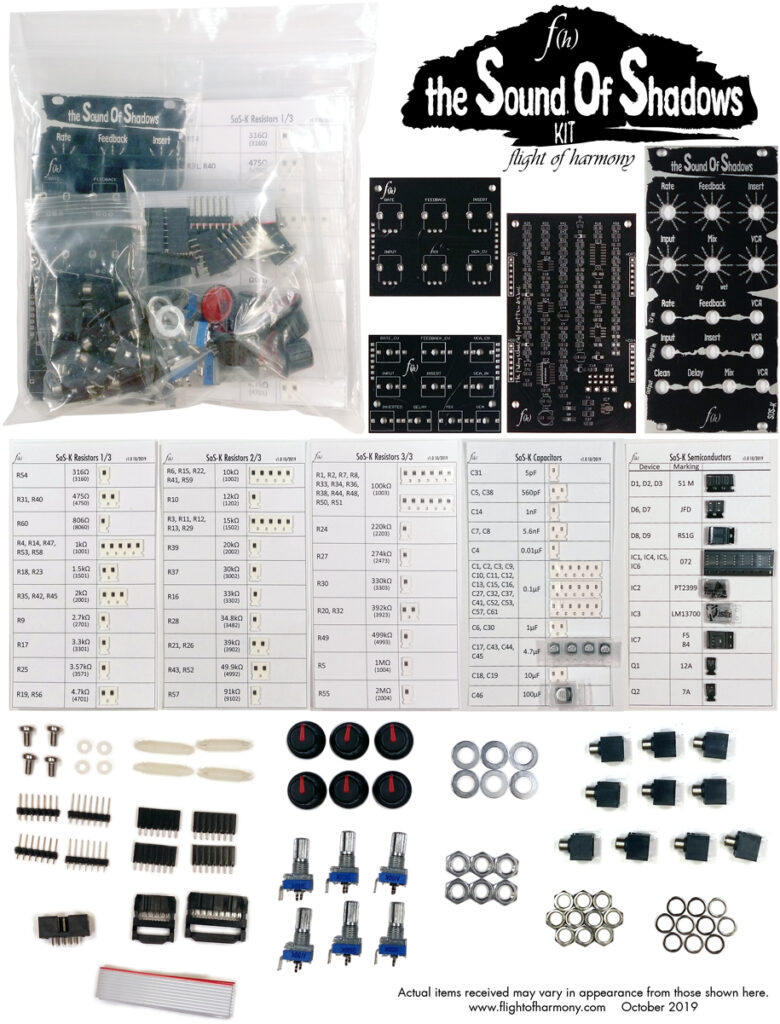 Plague Bearer Kit (PB-K) – $60, 8 available.
Sound of Shadows Kit (SoS-K) – $95, 11 available.
I found these surprises wrapped in bubblewrap in a buried box, Completed subassemblies of two Quad Plague Bearers, leftover from the final run, numbered 9 and 10. #10 is even a special one. I splattered the front and back panels with blood, then applied a protective polyurethane layer (which made the painted serial number run, but it adds to the effect). It doesn't show up as nicely on the black graphics as I'd wanted, but it is my blood, and it is the only one like it. These are not discounted because I wasn't going to sell them at all, but food money takes priority, alas. They need final assembly and testing, but all components are on hand. Each includes a 120VAC-12VAC @ 500mA US power adapter.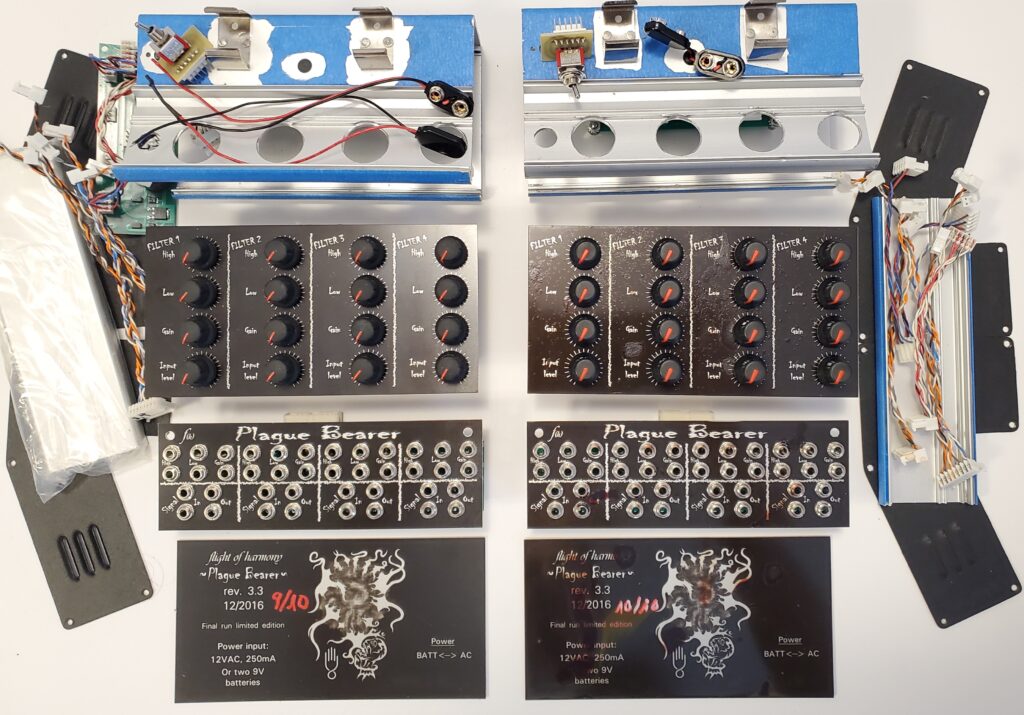 Other stuff I found hidden in boxes that are on sale: