Facehugger: Pre-orders for the new Facehugger all-analog, vector-addressable, chainable, function generator are now open!
The alpha prototype has been built, corrected, and is fully working. The design has been updated and the next circuit board designs are almost complete. The beta and (hopefully) final PCBs will be ordered this week, and test units should be sent out to testers next week, and the production units are expected to ship mid-September.
Infernal Noise Machine Blood Box: It's Summer, so it's time to build the last of the desktop INM Blood Boxes. The first run sold out and now even the eurorack versions are gone, so this run is the very last of the V2 Infernal Noise Machines that will be built.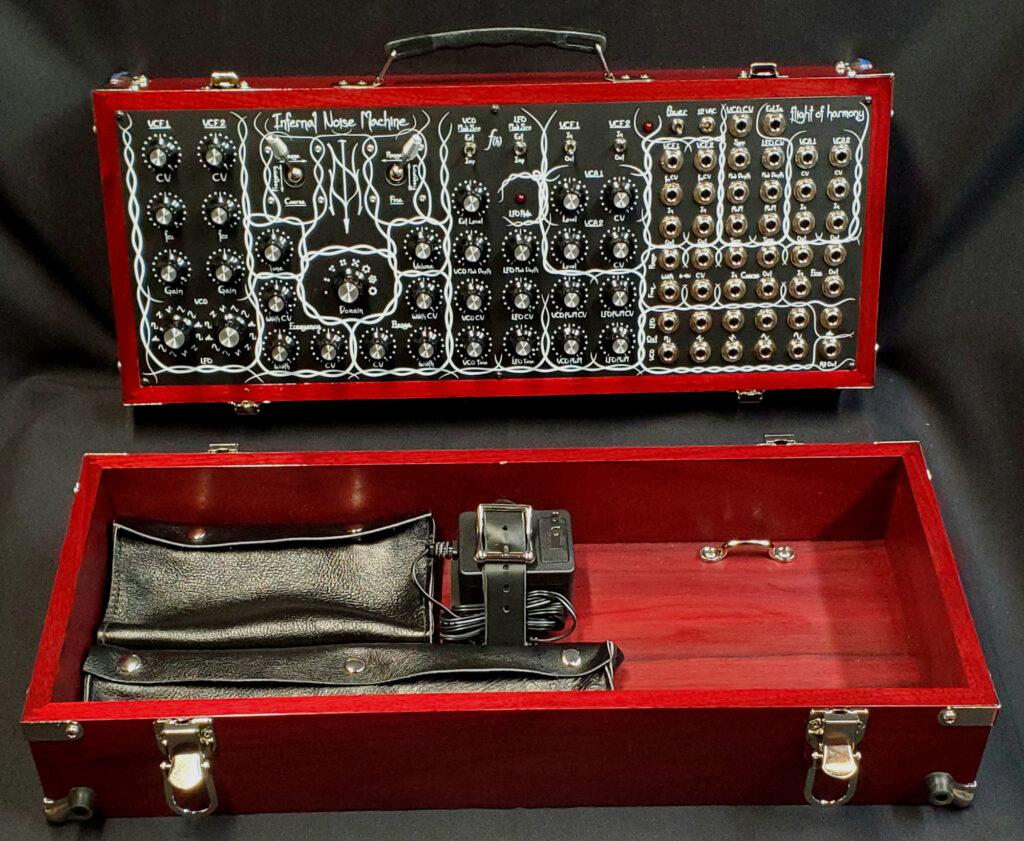 Pre-order info:
Prices (shipping not included):
Facehugger eurorack module (either panel): US$295
Facehugger eurorack kit (either panel): US$220
Desktop Infernal Noise Machine Blood Box: US$2366
Desktop Infernal Noise Machine Minimal Case: US$1916
Use the contact form to let me know what you'd like, your location (for the shipping), and any questions you have, and I'll send you a PayPal invoice.
~flight